City firms berate AML levy 'burden'
Solicitors have denounced plans for a levy to tackle money laundering announced in last week's budget, claiming it will be onerous for firms and will damage the competitiveness of the UK's legal sector.
Chancellor Rishi Sunak confirmed that organisations which are subject to the UK's Money Laundering Regulations face paying a charge to fund action against economic crime. The Treasury said it will consult on the levy later this spring.
Specialist solicitors warned a levy would create an unnecessary financial burden on them. Christopher David, counsel in international firm WilmerHale's UK white-collar defence and investigations practice, said: 'The UK regulated sector already faces one of the most onerous anti-money laundering regimes in the world and this additional levy will undoubtedly be a further burden. The government must be careful to ensure that this is not just another tax on the financial services sector and law firms, the proceeds of which are distributed in an opaque and unfocused manner.'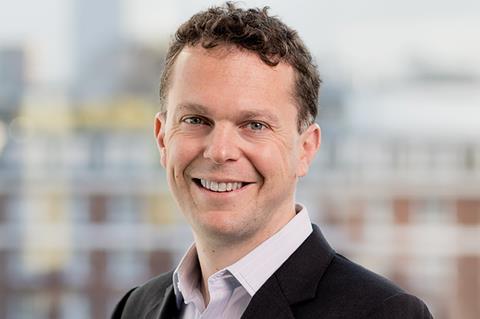 David: 'just another tax'
The City is also apprehensive. Edward Sparrow, chair of the City of London Law Society, said the 'unhelpful' levy could damage the competitiveness of UK firms 'at a time when the legal sector is facing increased competition from EU-based legal sectors following Brexit'.
He added that it is 'highly unusual' to impose a levy on the private sector to fund a public service.
'City law firms have, with other professions, been at the forefront of the fight against economic crime. They support the government's commitment to that fight and lend significant resources to it. However, a levy on one section of the private sector to help fund a public function such as fighting crime, which has previously been funded by the government out of general taxation, is a highly unusual and surprising development,' said Sparrow.
Law Society of England and Wales president Simon Davis said ministers must be sure the levy is 'evidence-based' before acting.
'Solicitors play an important role in the battle against money laundering and the Society – as the named supervisory body – shares the government's objectives in having a robust regime,' he said. 'Our sector already devotes substantial resources to fighting financial crime. Now plans for a levy have been announced I would urge ministers to ensure that any plans are evidence-based, and do not inadvertently divert resources from the fight against economic crime.'
While the levy has been welcomed by transparency campaigners, some stressed the need for wider investment. Susan Hawley, director of campaign group Spotlight on Corruption, said: 'A levy on firms for delivering the economic crime plan will only have credibility if the Treasury stumps up additional public money to invest in policing and prosecution of economic crime.'